Telescopic sliding gate systems




Madoors System 
When a single panel sliding gate doesn't have enough space to open then a two panel sliding gate or telescopic gate as they are known requires only half the space as a one gate panel slides behind the other so they work like a telescope.
Telescopic sliding gates use a block and rail guide system, required two tracks but only one automatic operator.



Footings for Telescopic Gates  

The madoors system uses a block and rail guide for each of the gate panels. The back panel can have a "U' shaped guide bracket that goes over the top of both the front and back panels or can be fitted to a guide post behind the gate.  The front panels guide runs off the back panel.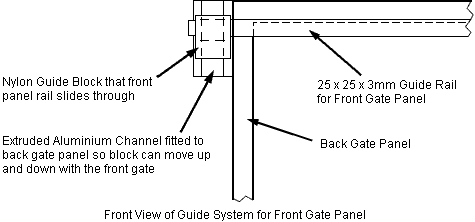 Drive Mechanism 
The back gate is powered with a normal sliding gate motor although a more powerful motor is recommended than for a single panel gate the same size because the front panel is driven from the back using a wire rope.  This system has the advantage of being suitable for any width gate determined by the length of wire rope.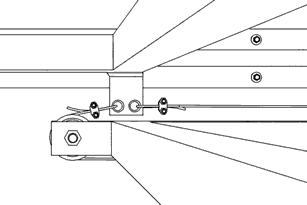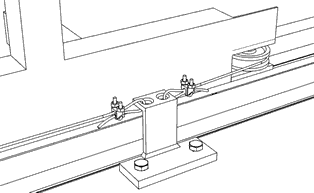 The wire rope attaches to the front gate, wraps around the back gate and attaches to a ground mounting bracket.